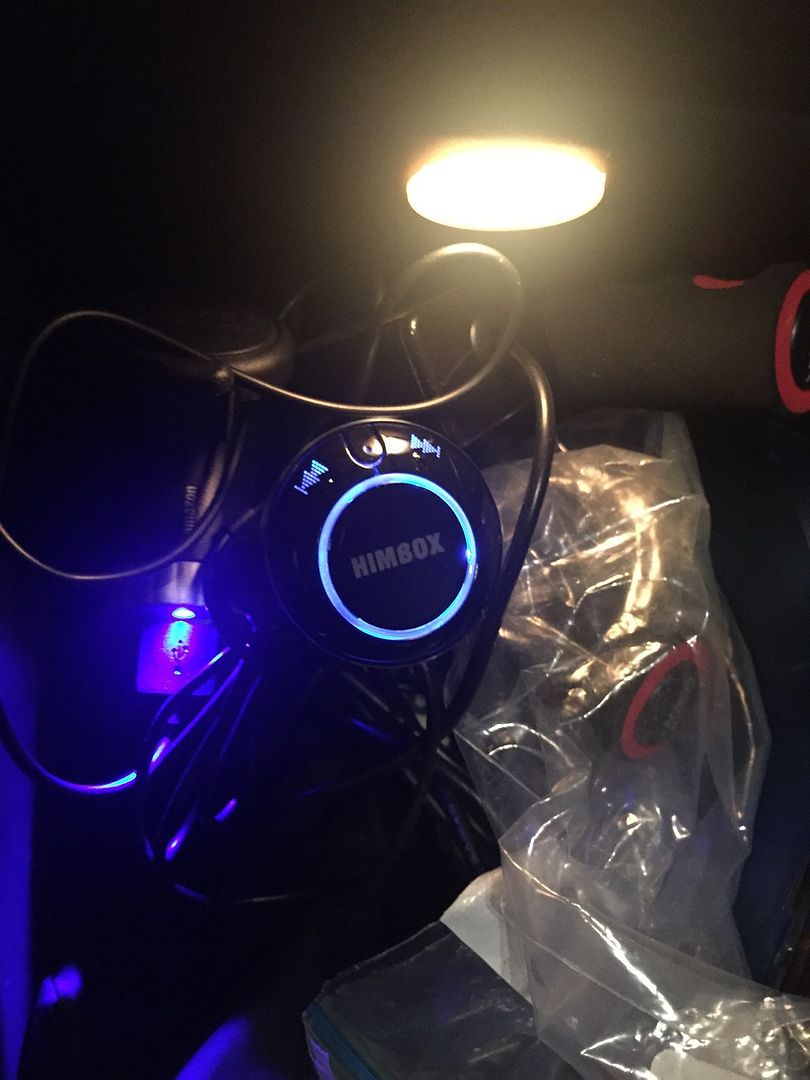 So I picked up yet another bluetooth receiver for the car. This one is a pretty nice upgrade over my previous one (miccus).
- bluetooth 4.0
- This hooks up to the AUX input on your car stereo so make sure you have one first.
- Plays nice with my
pebble watch!
It no longer cuts out my music.
- Louder and better sound quality
- Turns on/off with you car and automatically pairs back up.
- Voice prompt telling you that it is connected. This is a nice bit of confirmation.
- It also doubles as a hands free set as the puck is also a mic. It comes with a magnetic adhesive disc for mounting. I didn't use it as I just leave this inside my center console. You also use it for basic playback controls. My car already has hands free bluetooth built in so all I really want is the a2dp support.
- On my iPhone 6 it just shows up as another audio source for phone calls. So my phone is paired to my car and the Himbox at the same time. So it was simple to continue to use my car for making and receiving calls. For this reason I didn't test the hands free part of the functionality of the Himbox.
Highly recommended. Good price, good quality sound, solid set of features, and reliable pairing.